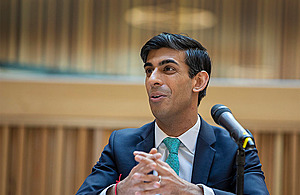 Additional guidance has been published for the Coronavirus Job Retention Scheme. The updates include:
More detail on eligible employers, including on companies in administration and public sector employers;
Confirmation of the eligibility for non-employees on the PAYE scheme, including company directors, salaried members of limited liability partnerships and agency workers;
Confirmation of the position of individuals with caring responsibilities and those being shielded; and
What is included in an employee's 'regular wages', including clarification around Benefit In Kinds.
Updated guidance for employers and employees can be found below.
The Chancellor also made a number of announcements on Friday to strengthen the support on offer for businesses affected by Coronavirus including the launch of the Coronavirus Large Business Interruption Loan Scheme, which will provide a government guarantee of 80% to enable banks to make loans of up to £25 million to firms with an annual turnover of between £45 million and £500 million.
CLAIM FOR EMPLOYEES WAGES INFORMATION UPDATED
CHECK IF YOUR EMPLOYER CAN USE THE CJRS - UPDATED
CHANCELLOR STRENGTHENS SUPPORT FOR BUSINESS