The £1 million fund is being delivered by VisitScotland on behalf of the Scottish Government and has been developed with the Scottish Country Sports Tourism Group and the British Association for Shooting and Conservation.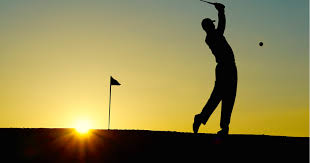 The fund is aimed at providing lifeline support to:
Sporting agencies – Sporting agencies bring tourists to Scotland to participate in country sports. Agencies will facilitate and arrange the various key elements of the sporting holiday, which includes but is not limited to sporting activity, accommodation, equipment provision, and food and drink.
Guided sporting services – Sporting guides bring tourists to Scotland to participate in country sports. Guides tend to take a more practical approach by being in the field or on the water with customers while they conduct sporting activity. Guided sporting activities include but are not limited to game shooting, deer stalking, falconry, wildfowling, ferreting, gun dog training, target shooting, fly fishing, coarse angling and sea angling.
Land-based sporting businesses – Land-based sporting businesses that manage land for country sports tourism. Activities include but are not limited to shooting, deer stalking and fishing.
Fishing charter operators – Boats run for the primary purpose of guided recreational fishing charters, i.e. where additional activities such as diving or nature watching trips are less than 25% of total turnover.
There is a fixed amount of funding available and we're anticipating a high demand for this fund across the sector. The amount awarded to each applicant will be determined by the eligibility criteria and supporting information provided.
The grants will be paid over a range of award amounts up to a maximum of £15,000 per company and will be limited to one application per company.
The final amount awarded to a successful applicant will be determined once all applications are received and vetted, and will be dependent on the number of successful applications to this fund.
Applications for the fund are now open until 5pm on Wednesday 3 March.